It is Apples Week on the Primary Chalkboard blog and we are very excited to share some of our favorite apple products with you. And of course there's a FREEBIE!!!
During Apples Week I read so many books to my students. Click on the picture to see a list of great Apple books to read with your students.
Here is my Apple Unit that is available on TPT!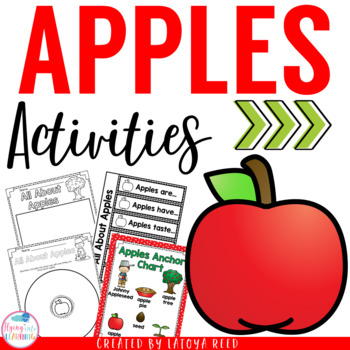 This is a 48 page unit full of apple activities to accompany your study of apples and Johnny Appleseed. Visit my blog at http://flyingintofirst.blogspot.com and get some freebies from this unit. This unit includes the following:
Apple Color Graph
Apple Color Data
Vocabulary Chart
Vocabulary Cards
Apple Sorting
Comparing Apples
Apple Themed Word Search
Life Cycle of an Apple Tree
Life Cycle of an Apple Tree cards
KWL Chart
Apple 5 Senses
Apples Taste, Have, and Are Writing page
Labels to make a taste, have, are whole group chart
Apple Bubble and Circle Map
Johnny Appleseed Bubble and Circle Map
Acrostic Poem Page to create for Apple
Apple Parts Labeling
8x11 Johnny Appleseed Mini Book (6 pages)
Apple Pattern Task Cards along with Cards to make patterns on pocket chart
Apple Colors page to review colors
Here is your
FREEBIE
! I really hope you can use it with your students!
Click on the cover page to grab it!